>>> Click here to download the registration form (PDF)
The 27th Annual Perinatal Partnership Conference, "Celebrating Birth in the Carolinas" will be held at the Myrtle Beach Convention Center. The conference will take place on Sunday, September 26 to Tuesday, September 28, 2021.
The Conference will open with 3 preconference workshops on Sunday, September 26, 2021. There will be a meet and greet reception Sunday evening from 5:00pm to 7:00pm. The meeting will begin on Monday, September 27, 2021 with formal presentations. Attendance is expected to be between 175 and 200. Participants are from hospitals, health departments, private practices and other agencies concerned with care of mothers, infants and their families. Nursing, medicine, social work, and health education are the primary disciplines attending the meeting.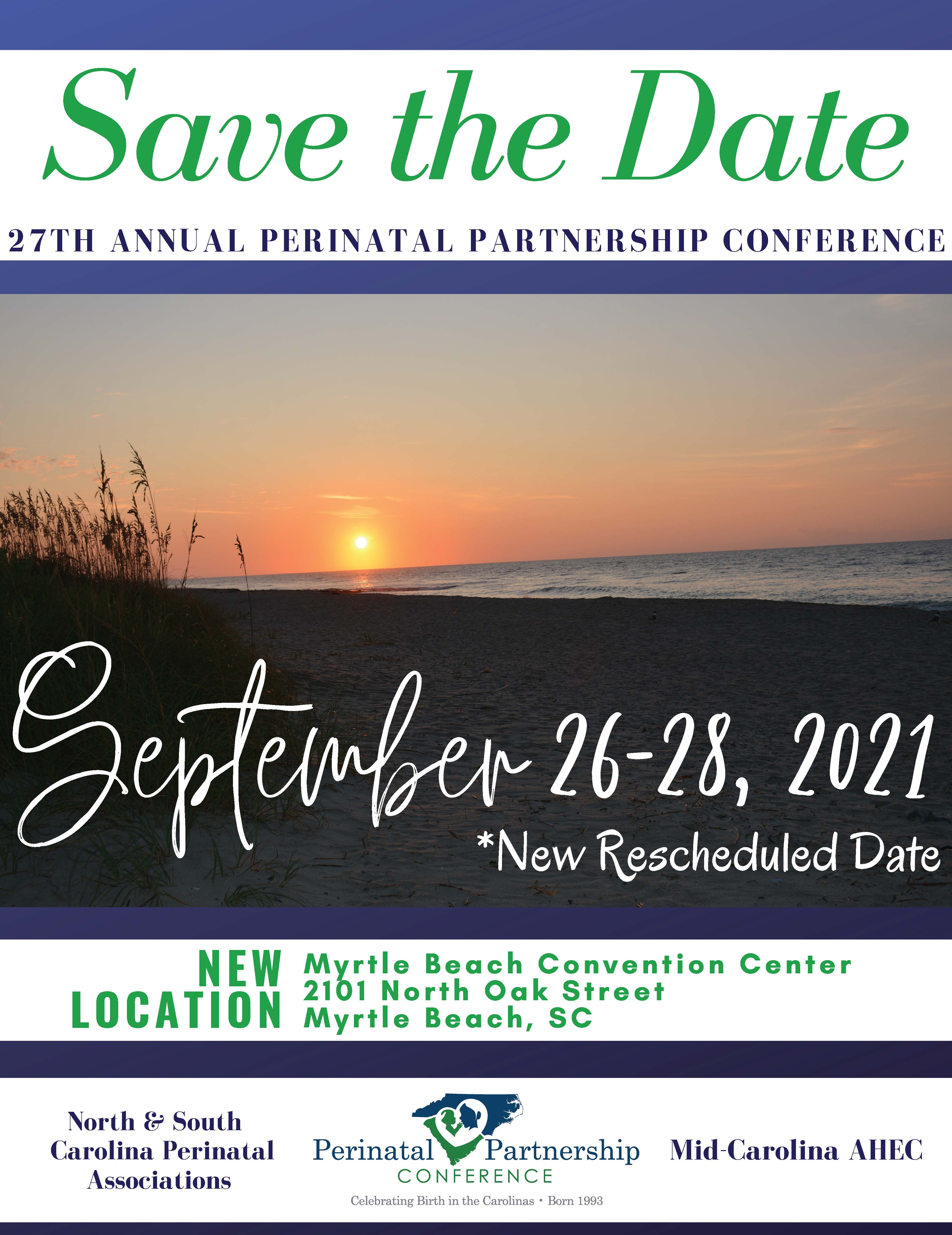 Event Date:
Sunday, 26 September 2021 - 5:00pm

to

Tuesday, 28 September 2021 - 7:00pm